As a design-forward brand, we're proud to see that our LARQ Bottles have become the number one choice for a broad range of creatives in various industries. We see you guys creating imagery, videos, and graphics for your LARQ on Instagram and we're loving it. 
So in honor of you guys, we're putting together this all-new Creator Series to peer into the lives of some of our most talented LARQ ambassadors. Kicking off this week's Creator Series is a travel and commercial photographer based in Seattle, Washington, USA, Andrew Ling. Ling captures the essence of adventure beautifully in his work–capturing moments in nature we have never seen before. 
Say hi to Andrew: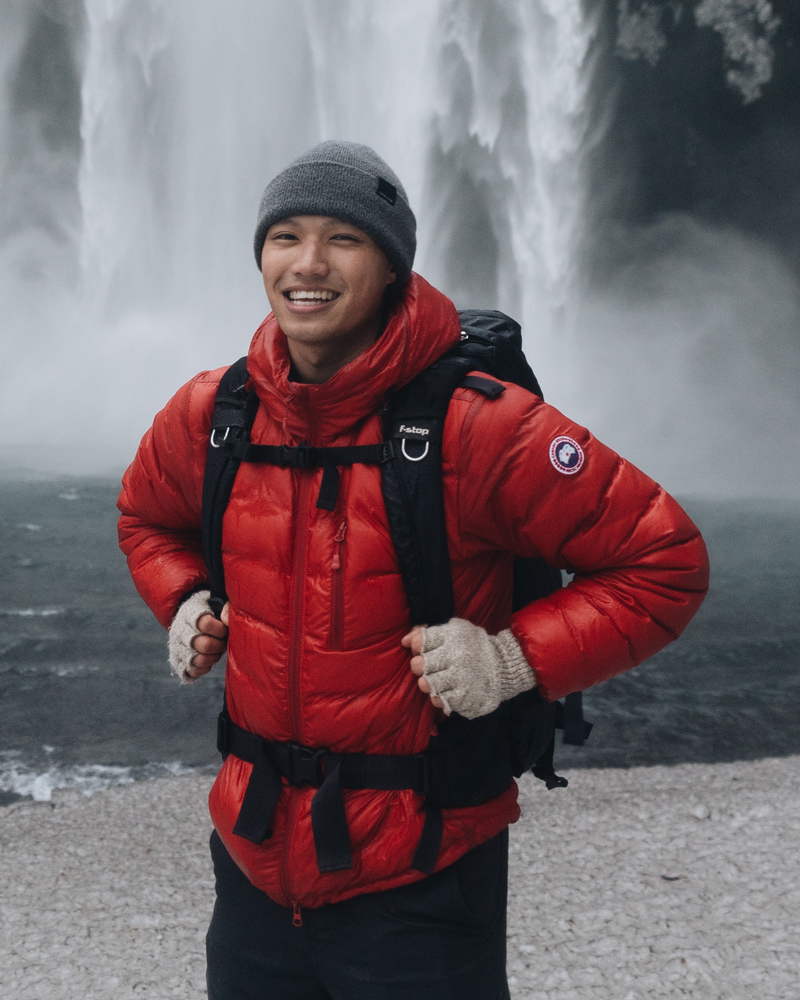 How did you get started in photography? What most interested you about shooting
landscapes and nature?
I wasn't very exposed to the outdoors until I was in school at the University of Washington. Even though I studied finance and marketing there, I met friends who introduced me to this new world. I was eager to capture my new experiences to share with friends and family at home.
How would you describe your photography style? How has it changed over the years?
To me, it's always important to capture moments as they are. People will always connect with stories that are more genuine. Over the years, I've learned that it's so important to take time to get to know your subject and what you're shooting. Listen first, then shoot.
Tell us about one of your favorite outdoor adventures. What made this trip memorable?
Iceland in the winter of 2018, with two of my colleagues who are also two good friends of mine. During their worst storm of the year, we were snowed in for several days at a remote cabin. The storms throughout our trip made for some beautiful light.
What's in your camera bag right now?
Phase One XT/IQ4, Rodenstock 32mm HR f/4, Sony A7R bodies, Sony 24mm GM f/1.4, Sony 85mm GM f/1.4 are some of my favorite prime lenses right now and a variety of zoom lenses when necessary. And, the LARQ Bottle Movement in Black/Clay. 
What do you like to do in your free time?
Spend time with my family/friends/loved ones. Hike, climb, exploring places that push the limits. Working on my truck, learning new things. Fishing and golfing are two recent activities that I've picked up and am working on to improve.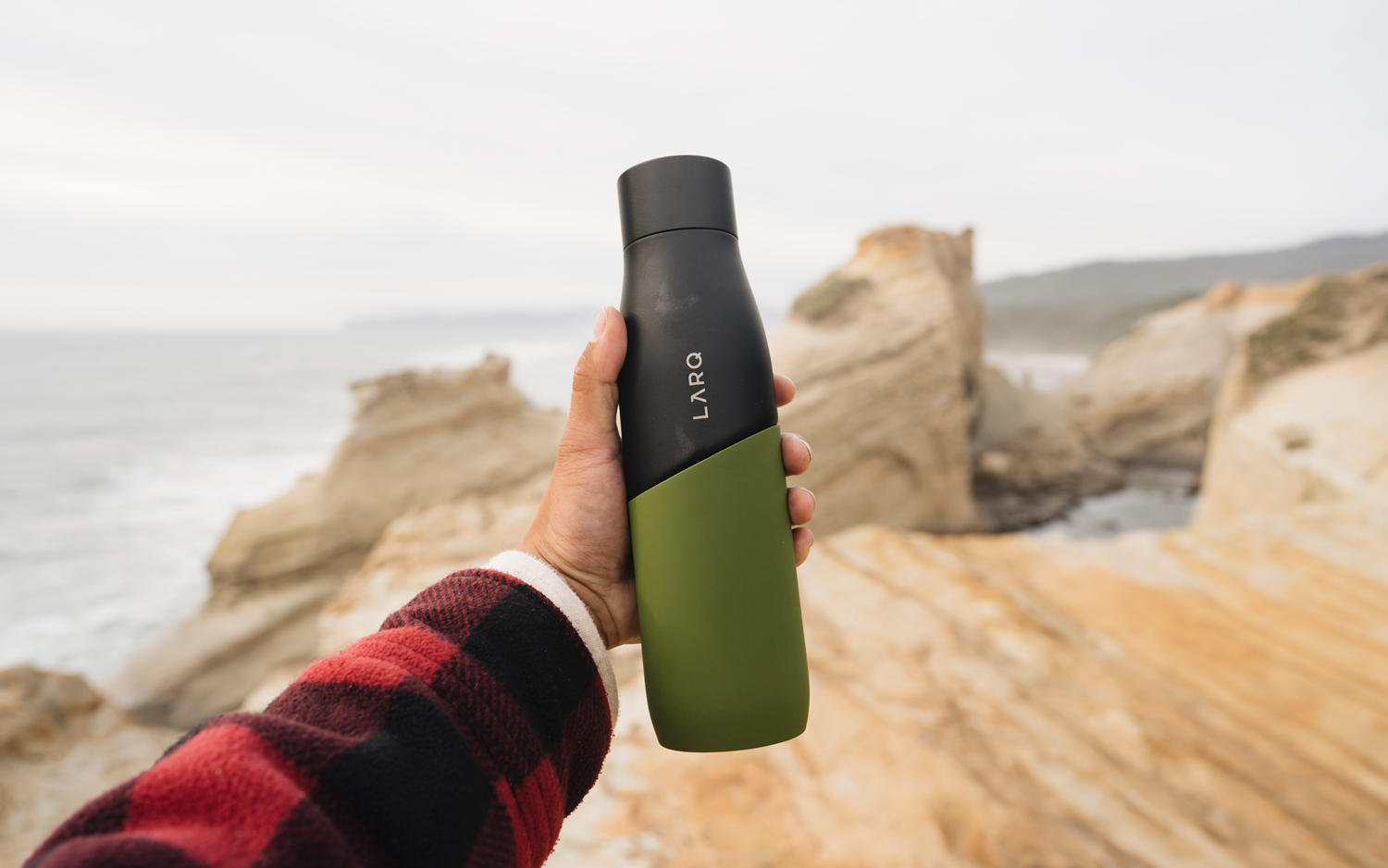 How do you stay hydrated on the go? What do you love about LARQ?
I'm a hydration freak. I truly believe water to be the key essential. I love that LARQ allows me to have access to safe water anywhere, and everywhere!
Tell us something about yourself that might surprise people.
I love country music.
What kind of causes or nonprofits do you support? Why are they important to you?
Providing clean water for others. Too often, I think we all take for granted the level of access to clean water we have. I think it's important that people all around the world at least have that access, and that is the foundation for good health which in turn is the foundation for quality of life for billions around the world.
What do you like most about what you do?
I'm lucky to be able to work in some of the most remote, and beautiful places in the world. It always inspires me to hear others that are inspired to go out and do more, to see more, to explore more.
Name 3 of your favorite locations you've shot. Why were these your favorite?
 Alaska, Montana, and Patagonia (Chilean Patagonia) for all the same reasons. How wild they are. To me, they are a reminder of why we need to protect our planet.
What is your dream location to shoot? Why?
I've yet to have an opportunity to go to Antarctica. The highest, driest, coldest, and most isolated continent is a place I'd love to tell a story about. 
If you could live anywhere in the world, where would you live? Why?
Montana, or Alaska. They're a great combination of having large enough cities, mixed with some of the wildest places the world has to offer. A great mix of seasons and activities as well.
What are 5 things you can't live without?
 Family, creativity, challenges, hot sauce & my partner, Makenzie.
Find Andrew Ling's work on Instagram @andrewling and on his website, andrewling.co.